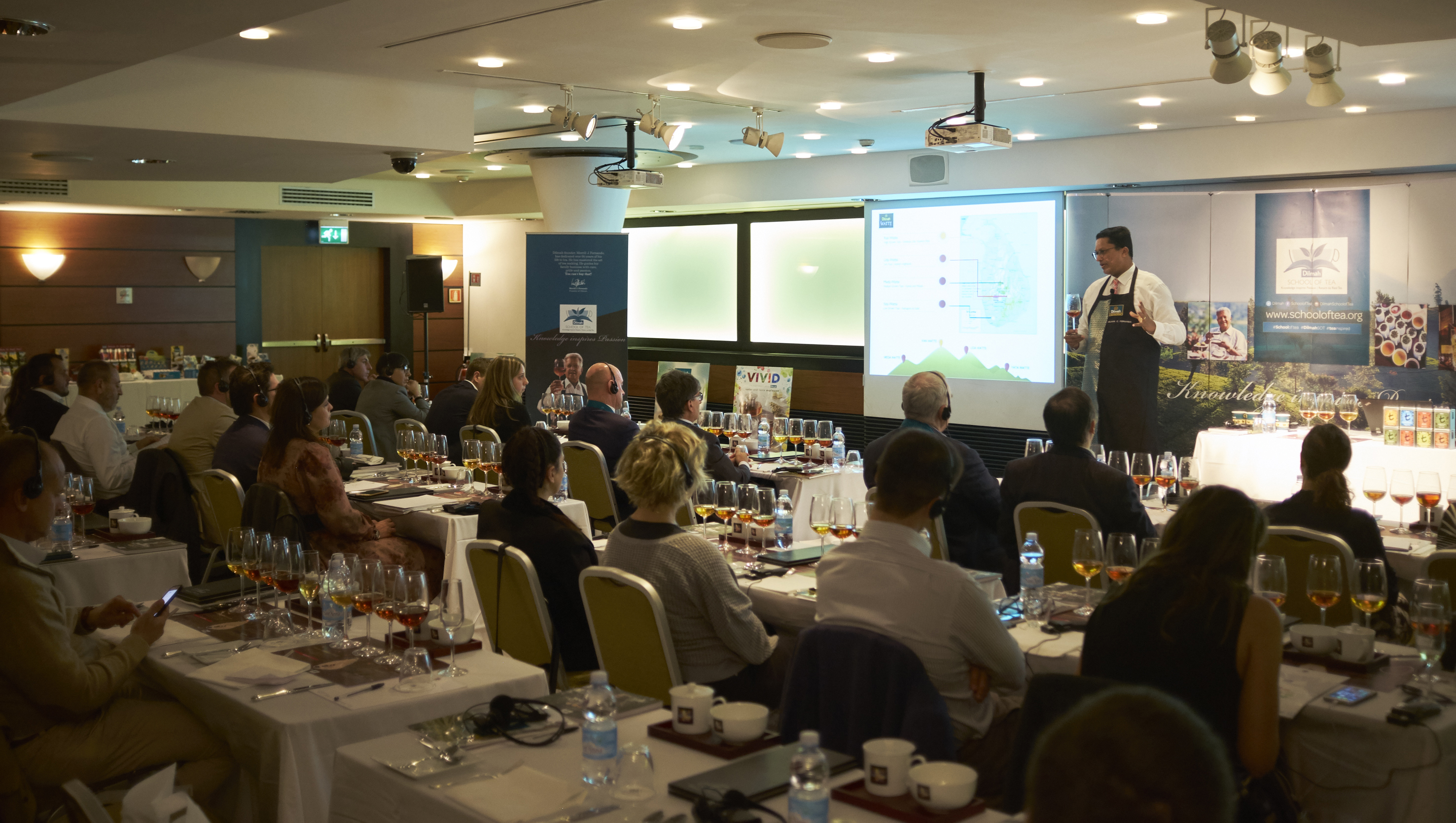 On Monday October 16th, the first Italian edition of "Dilmah School of Tea" took place in Milan. Many journalists, chief editors, food bloggers, and managers of the most important Italian food chains participated to this event.
Dilmah is a Ceylon family business of tea makers, the first company that introduced the concept of "Single Origin Tea", grown in the tea gardens of Sri Lanka, not mixed with other teas, and distributed on the Italian market exclusively by Natfood. A unique tea, packaged fresh at the source.
The goal of this Italian school of tea is to introduce the magnificent culture of tea and share the wonderful world that lies behind a cup of tea.
Dilhan Fernando, Dilmah founder's son, led the guests, with great passion and dedication, through many aspects and details concerning tea: from Ceylon tea's history to the illustration of 4 different categories of tea, from the detailed description of the production process to the preparation of the perfect cup of tea. The guests were actively involved through tastings and food pairing.
The school of tea ended with the Tea & Mixology session, where the bartenders Robert Schinkel and Charles Flamminio entertained guests presenting their innovative tea-based creations.